What's In A Name?
2comments
I'm going to let you in on a little secret:  Elisabeth Fitzgerald is not my real name.  Like many writers I adopted a nom de plume for several reasons: privacy, branding and because I have one of those "difficult" last names.  If you can pronounce it, you can't spell it and if you can spell it, your probably can't pronounce it.  My sister and I have often joked that we'll be glad to get married and ditch this last name for a (hopefully) better one.
According to a recent article in the Wall Street Journal, if we do decide to go that way, we'll be in good company.  In the 1990s 23% of married women opted to keep their maiden names.  In the 2000s, that number was down to 18%.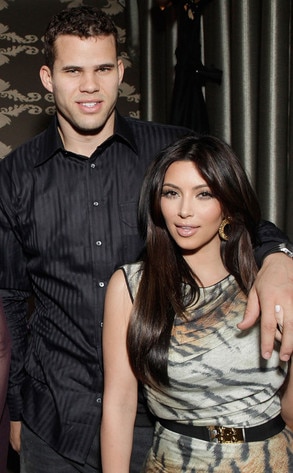 Even celebrities are starting to get in to the name changing trend.  Recently engaged socialite Kim Kardashian is reportedly thinking of losing her maiden name when she marries NBA player Kris Humphries.  This is a woman who has, for better or worse, built a brand around her name.  And, yet, she's willing to trade it for her husband's.  So, the question that springs to mind is: why?  What has sparked this return to traditionalism?  For me, it's a difficult last name.  But Kim Kardashian has no such issue.  So, why the switch?
Perhaps the recession has hit us in more ways than we realize.  People can claim that the recession is over and that things are getting better, but let's be honest: it's still rough out there.  We're living in uncertain times.  Gone are the 90s are our abundance of confidence.  College grads are no longer guaranteed jobs and people who are lucky enough to find work are discovering that the much desired promotion remains ever elusive.   The world is in a constant state of flux and we're all trying to regain our balance.  Harkening back to "simpler" times seems like a good way to hold on to something that we perceive to be strong and stable.  Vintage is in, Mad Men is king and the nuclear family suddenly seems very appealing.  When a couple gets married, they are no longer single individuals.  They are a unit and haven't we always been taught that there is strength in numbers?  The sharing of a last name is one more way to reinforce the bond between husband and wife.  Better still, it offers a visible sign to the turbulent world:  we are standing together.  Sure, changing your last name isn't going to ward off the effects of the recession.  It won't make the economy more stable or strengthen the value of the dollar.  However, it may help make you feel more stable that, even "in this economy" some traditions still stand.
Loading ...
BACK TO TOP